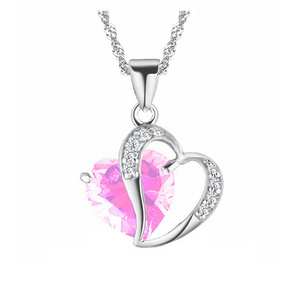 Double Heart Beast Cancer Necklace
If you have breast cancer, a deep sense of loneliness and isolation may set in. That is why having family and friends around you is very important. This gorgeous necklace is elegantly crafted with a single heart shaped solitaire and a silver heart outline, which strongly symbolizes that you are not alone, that there is always someone who will love and care for you even during these trying times.
Wear this Lovely Necklace which would remind you that love is all around you. Or you can give it as a gift to someone and let them feel that you are always there for them.
Style: Necklace
Comes with a silver threaded chain
Pendant measures 2.5 cm x 2 cm
---
We Also Recommend