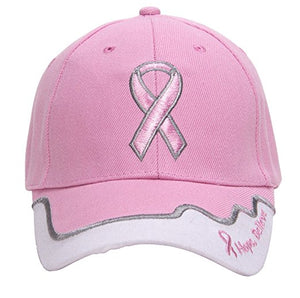 Hope Believe Pink Ribbon Hat Cap
The never ending search to find better ways to prevent, detect, and treat breast cancer has resulted in some new treatments for cancer. Believe in the fact that we will one day find a cure for breast cancer and Hope for better tomorrow.
The cap has a simple yet powerful Pink Ribbon design, a popular symbol for Breast Cancer Awareness together with the motivational words Hope and Believe.
Spread Support and Breast Cancer awareness by giving this hat / cap as a gift to Breast Cancer Survivor, Warrior, Fighter or Supporter