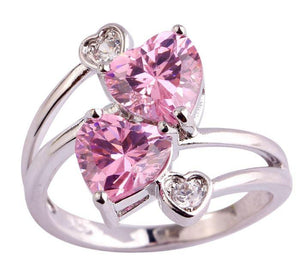 Double Heart Pink Breast Cancer Ring
One of the toughest feelings you would experience when you have breast cancer is that you feel all alone. This mindfully crafted ring features a double pink heart which strongly symbolizes that someone cares for you and will support you on this journey.
Wear this stunning Ring which would remind you that love is all around you. You may also give this as a gift to a Breast Cancer Fighter or Survivor and let them know that you are always there for them.
---
We Also Recommend